Well, hello again, and a very happy Pride month to you all. Hasn't this month just been glorious!? I know us Brits are renowned for talking about the weather and (more often than not) complaining that it's never quite right, but I've actually found these past four weeks to be the weather of my dreams. I love the sun and especially like being able to sit out in it, at home or on the beach and not feel chilly when catching the breeze. I do like a breeze, especially when it is dry heat like this, but I am also ridiculously quick to feel the cold, so this has been perfect conditions for me… warm in the shade, just like being abroad! How have you been finding this heat? Have you managed to get yourself a fan to help you survive the inevitable heatwaves? And are you a fan-off or fan-on for sleep kind of person? I know that keeping cool and getting a good night's sleep can be really tricky, so do take a look at www.goodto.com for some tips and tricks to try if you're struggling.
Just a brief update on my role for anyone currently going through the Programme. I've recently taken a step back from the Wellbeing Coach role to focus on more creative pursuits at home and to spend more time with my family. I am, however, continuing to write blog posts for Inside Isorropia and will be helping the Media team create posts to go out across the social media platforms. I will also occasionally be supporting the team in workshops throughout the busy summer holiday period and any other times when cover is required. I look forward to reconnecting with some of you face-to-face really soon.
It has been busy, busy on the Wellbeing Programme this month with lots of workshops happening and members graduating following The Gift. Many of our Wellbeing Coaches have been undertaking training in the delivery of The Gift Foundation Course. I always think it's so interesting how different coaches deliver things in their own special way, bringing a unique touch of personality mixed with appropriate elements of lived experience. This is what we feel works so well at Isorropia Foundation when we work with our members; we are able to offer educational content around wellbeing alongside the rawer, more personal stuff, which helps to foster a great sense of trust and empathy between the members and our team.
Here's a thought for our Graduate Members – What key parts of your Gift experience stand out in your memory now, and how do you feel your facilitators contributed to any takeaway messages you carry with you still today? As always, I'd love to hear your thoughts in the comments…
National Volunteers Week
As is the case every year, the 1st-7th of June was National Volunteers' Week.
This was the perfect time for us to shine a light on the vast benefits of becoming a volunteer, the diverse range of opportunities out there for people wanting to offer their time to volunteering, and is also a time for organisations to pay tribute to and offer thanks to their loyal volunteers. It is something that I first became aware of when I was training to be a volunteer with Homestart back in 2018 (find out more about my own volunteering journey in an upcoming post on charities).
Isorropia Volunteers
We are so thankful to all our existing volunteers and new mentors who are such a valued part of the Isorropia team. Due to some organisational changes, this Volunteer's Week has fallen during a time of transition for our volunteers. We acknowledge the strength and resilience they have shown throughout their time with us so far and look forward to seeing them continue to grow and thrive.
Volunteering offers a fantastic platform for personal growth and positive change; this holds true regardless of how many hours you give or what skills and attributes you offer. Each and every volunteer has something special to bring, and we are so lucky to benefit from ours.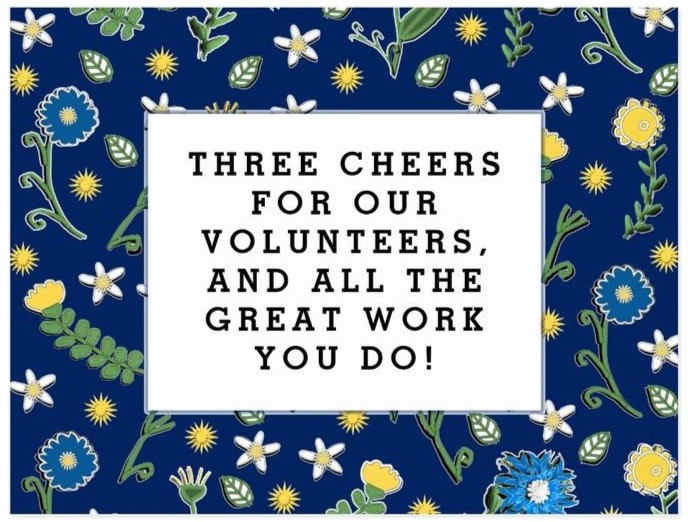 If you are considering taking up volunteering with us in the future, then you will be happy to hear about some very exciting new opportunities coming up soon. Keep an eye on our social media platforms for further details on this, and Isorropia members will also be kept updated via our monthly newsletter, 'The Navigator'. Please do take a look back at May's blog post for local Island opportunities for volunteering if you're eager to get started right away. There you will find a link to the wonderful 'Isle of Wight Volunteer Centre' website. So many great opportunities; check it now, as I wouldn't want you to miss out!
Benefits of Volunteering
Volunteering has so many benefits, but the resounding thing we have found within the team here is that it was through volunteering that we were able to get back into employment following periods of ill health. Having mentioned to the team about the significance of Volunteers' Week and wanting to mark it in some way, I was delighted to be able to share with you some of the stories of how volunteering has helped us to get to where we are today both professionally and in terms of our own feeling of wellness.
The Isorropia Team's Volunteering Stories
Becky – Wellbeing Coach
Becky volunteered within NHS Secondary Care, having spent a period of time as a service user. Becky was initially invited to sit on interview panels, sharing her thoughts on potential new staff members from the valuable point of view of a service user. Following this, Becky began co-facilitating group sessions alongside a mental health nurse. Both opportunities helped Becky's self-esteem to grow and her mental health to improve.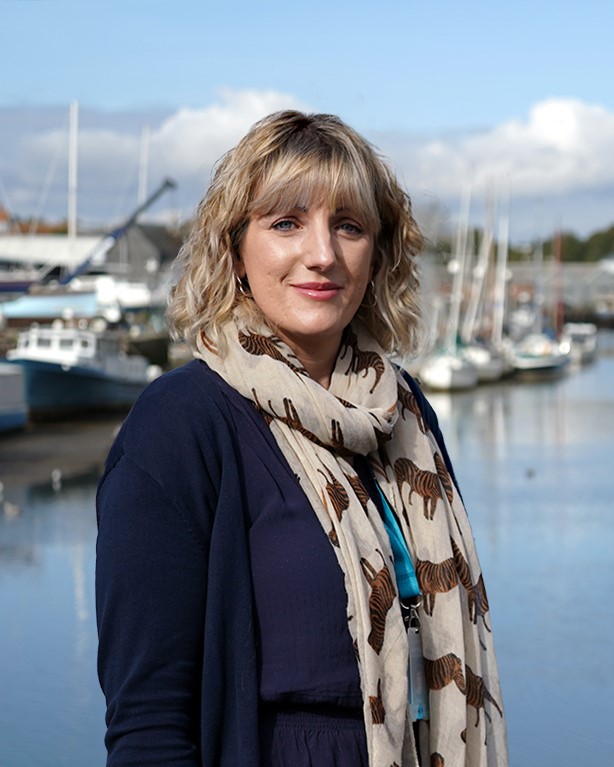 Ultimately, Becky successfully gained employment within the NHS, having been out of work for many years. Volunteering had left her feeling able to push herself out of her comfort zone in an environment where she felt valued, safe and supported:
"I hadn't worked for years so was incredibly nervous. The staff and manager were so kind and were really keen to hear my feedback on the interviewees. I felt really included and part of a team for the first time in years. I felt my self-esteem grow where there had been none for a long time. I enjoyed it so much. 6 months of volunteering gave me the confidence I needed to get back into work. Volunteering saved my life I'm sure of that, it's one of the best and most scary decisions I've ever made and I'm so glad that I did!"

Becky Grice-McGrath
Tom – Supporter Relations Lead
Tom credits volunteering as a major part of his personal recovery journey. Like Becky, Tom also volunteered within the NHS initially, following a 4-year period as a service user. Tom began by offering his time: 2-3 hours, a couple of times a week, before taking on the role of Volunteer Service User Representative. Through this role he met Isorropia Foundation's CEO Vicki Haworth and was subsequently invited to join Isorropia as a volunteer.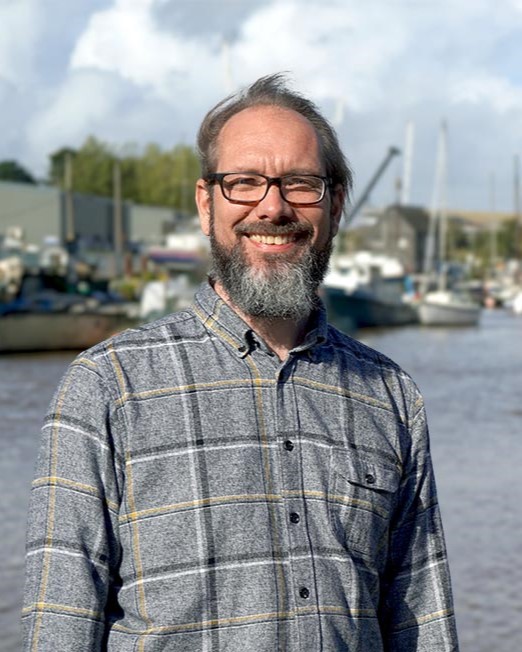 "I wasn't sure I was up to the role (self-confidence and self-esteem still at the 'work in progress' stage!) but I came to see what Isorropia did and meet the team. I knew I wanted to get involved somehow. It felt special and in tune with my own values around wellbeing. Volunteering led to me getting the brilliant job I have now. I no longer require medication; and my life is full of family, friends, hobbies and soul-nourishing wellbeing.

Volunteering was one of the essential stepping stones to overall wellbeing. Without it, I wouldn't have become the whole, healthy, happy person I am today. At the time I saw it as giving my time and skills for the benefit of others – which it was – but I also gained massively from the experience on a personal level too. As the expression goes: 'it is in the giving that we receive'."

Tom Ferguson
Charlie – Deputy Lead
After two bouts in recovery from drug misuse, Charlie began volunteering for Isorropia Foundation, which eventually led to employment as a Wellbeing Coach, gradually moving upwards into his current role as joint Deputy Lead, working alongside Natalie Streets.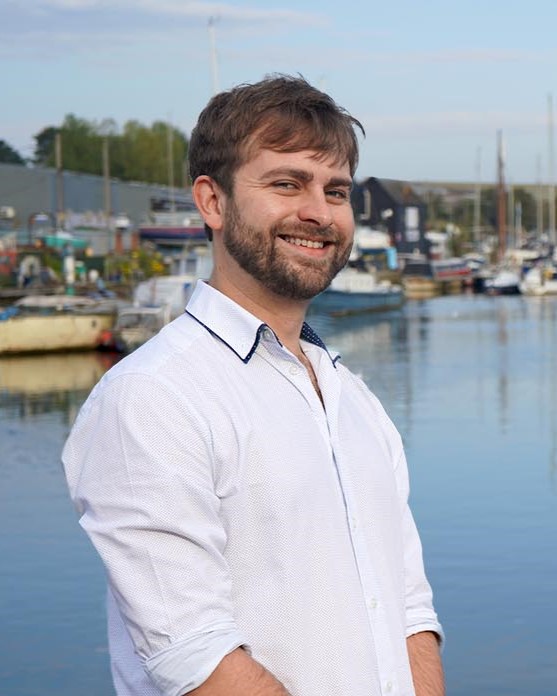 "Volunteering for Isorropia allowed for me to build my confidence around full-time work at my own pace, and it's only thanks to this opportunity that I eventually got given the opportunity to join as a member of our wonderful team."

Charlie Stevens
June – Administration Lead
June currently volunteers for Beavers when her son attends, usually supporting on walks. In September, June hopes to transition with her son up to Cubs and continue offering her time and energy for this brilliant cause. Previously, June volunteered in her local community, at Sunday School and Church Choir for a few years when her daughter was involved. June arranged drinks and biscuits for everyone, which I am sure was always hugely appreciated!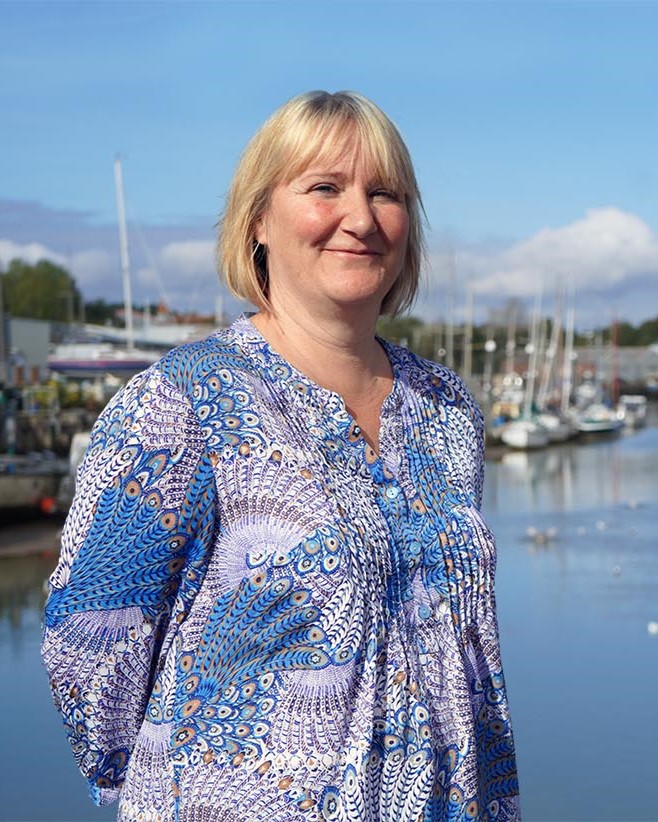 "I wasn't unwell, yet I had gone through a tough time with my ex-partner and the comradery of this volunteering and having a purpose to do good (as my job was a nightmare at the time!) was really felt to give me good vibes and made me feel I was worth something again."

June Kinnair
Lisa – 16-25 Transition Co-ordinator
Lisa volunteered for the Richmond Fellowship as a support worker until this organisation underwent operational changes, re-opening as Safe Haven. Lisa played a big part in helping to design the service crisis team and, subsequently, Isorropia Foundation.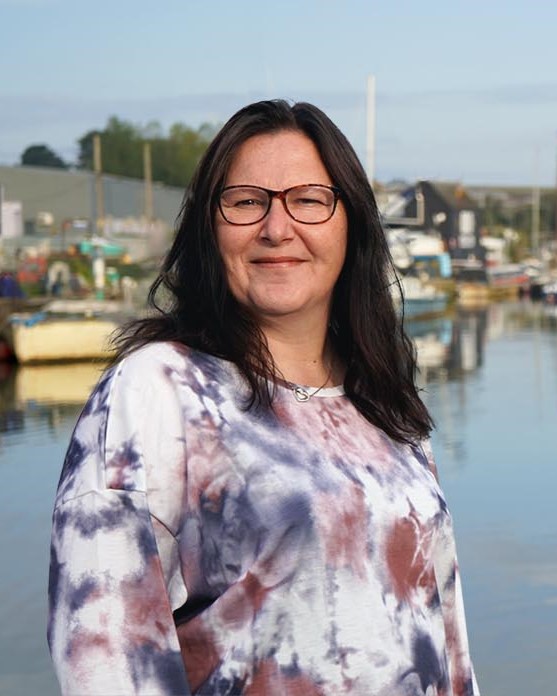 "On returning to my wellness, I volunteered for Richmond Fellowship, Safe Haven and Isorropia Foundation. This gave me an opportunity to get into my wellness quicker."

Lisa Fennessy
It's a Process
One thing I will say is that no matter how ready we may feel to get back to work after illness, it isn't always that simple. I know that following my own spell of psychotherapy and group work with CMHT I felt absolutely ready and quite impatient to get started back on a career path of some description. It took me several more years and various different volunteering opportunities before the timing was right, and I eventually found 'my place' with Isorropia Foundation. I personally believe that things happen in perfect timing, and with a more spiritual approach to life now, that everything happens for a reason. I do, however, struggle when I can't quite see or understand what those reasons might be, but I try to take comfort in 'trusting the process'. I'd love to know where you stand on this. Are you a believer in allowing things to unfold at their natural pace, or do you like to grab the reins and make things happen? What do you think are the benefits, if any, of both approaches?
"To trust the process means to know and have faith that there is a divine plan moving through you and your life in any moment."

Connie Chapman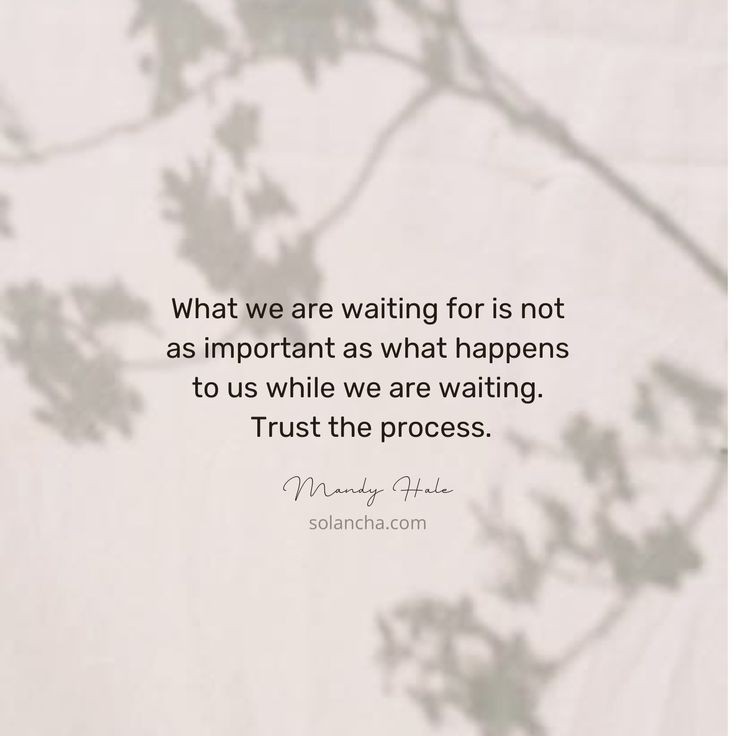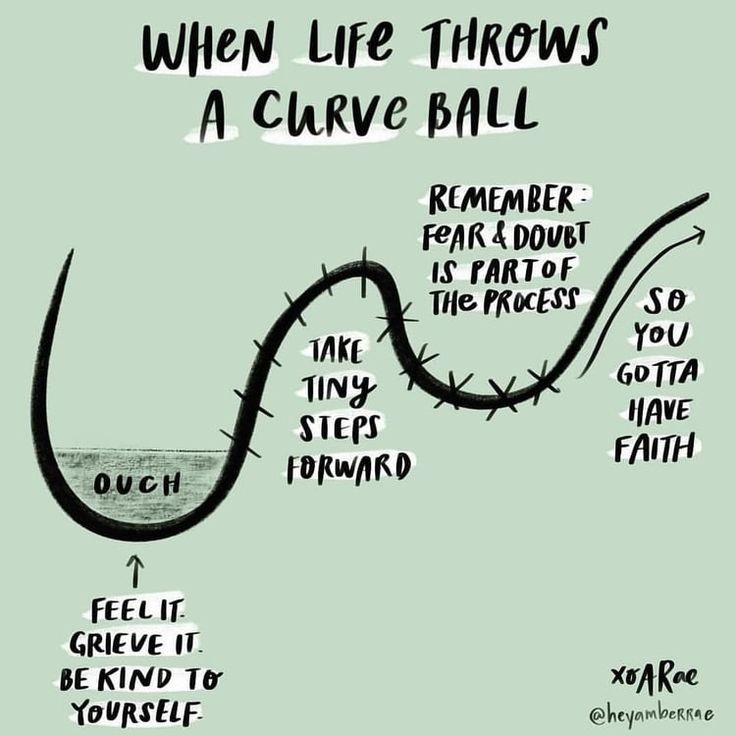 Your Stories
If any of you reading this now, graduates or non-members, are thinking back to a time when you have volunteered, we'd love to hear about it. What one thing has been the biggest benefit to you since you began volunteering? Or are you someone thinking that volunteering might be something you'd like to dip your toes into and that now might be the perfect time? Please feel free to share your thoughts in the comments. We love finding out how members have been keeping busy since graduation and are always eager to know what else is going on in the Island community. Imagine how many people you could inspire by sharing your story.
Update on Community
With a touch of nostalgia, we bid farewell to a few of our cherished social groups that concluded their journeys this past month. Vicky-Shaw Yates (Community Co-ordinator) will, however, be continuing to explore options to find and access specific, funded community groups for our members, such as the hugely successful Fishing Group that is currently taking place, courtesy of Black Rock Fishing Charters.
These changes have occurred following extensive engagement events and feedback forums with members, graduates, volunteers, and our team. We are confident that our new approach will give more consistency and reliability. Additionally, these changes will create closer links with our local areas and communities.
Our New Approach to Activity Groups
Our member's voices will lead our approach, and we will achieve this through a variety of engagement forums.
We recognise that having social and activity groups are a fundamental need, and we will be investing our time into finding funding to facilitate these groups consistently and reliably.
Some groups will be time-limited to ensure that as many people have the opportunity to experience them.
Wellbeing days will become bigger and better. They will include our Island Community and will offer opportunities to link in with already established activity groups from across the Island. There will also be top-up sessions and a range of new activities!
The non-funded groups led by volunteers, including our sewing group and pain management group, will be moving into a new era whereby they are self-sufficient. The team at Isorropia continue to be excited and optimistic for the volunteers and members who have made these groups the wonderful spaces they have become, and we look forward to hearing all about what they are up to as they continue to grow in strength, confidence and numbers going forwards. You've got this peeps, so just keep going and do us, and yourselves, proud!
If any graduate members need more clarity around these changes, please check our Navigator newsletter for June via the closed 'Isorropia Foundation Community' Facebook page or by requesting a paper copy from the duty team on (01983) 217791. The same number applies to anybody curious about what we do here at Isorropia and all those wanting to work on improving their wellbeing (Isle of Wight residents only, I'm afraid). We have no waiting list and are eager to get you on board. Just think where you could be by the end of the summer! There's no time like the present to make that call or drop us an email at hello@isorropia.uk.
That's all for now from Inside Isorropia, so have yourselves a lovely time in the sunshine, don't forget your sunscreen and remember to keep hydrated.
Have fun and take care out there,
Lucy xx